AVAILABLE PUPPIES
1st Litter-Kandy- Born 09.04.18 one puppy available
2nd Litter- Annie one puppy available
3rd Litter- Outlaw x Louise BORN 11.28.18- 2 puppies available
4th Litter Mr. Gibbs x Kara DOB 12.05.18- 3 puppies available
5th Litter- Cash x Maude BORN 12.16.18 – 2 puppies available
---
1st Litter
Born 09.04.18
Kile- Red Merle Boy
Kile's PRICE has been REDUCED! Please email us for information!
Kile is going to make someone a PERFECT new family member.  He has a super gentle heart and is eager to please.  If you are looking to skip those baby puppy stages, Kile is the guy for you!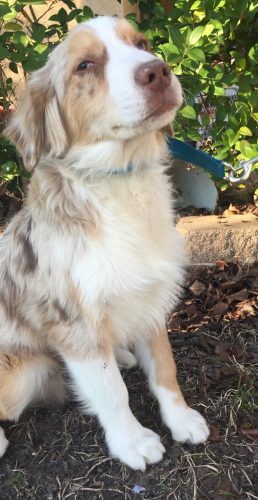 01.27.19
---
2nd Litter
Aretha- Red Tri Girl
01.27.19
---
---
---
---
---
---
---
---
---
---
---
3rd  Litter
MINI AUSSIES
OUTLAW x LOUISE
Born 11.28.18
We have 2 of our MINNIES still available! Bring one of them home for that special VALENTINES DAY gift!
---
Linda- Blue Merle Girl
Linda is a blue merle girl with outstanding markings and check out those TWO BLUE EYES!
We expect Linda is going to be a "TOY AUSSIE"
Linda is "ONE HOT MESS!" This is one spunky girl that is sure to keep you laughing!
She is a girl on a mission!  If you are looking to add some smiles and laughter to your days, Linda is the puppy for you!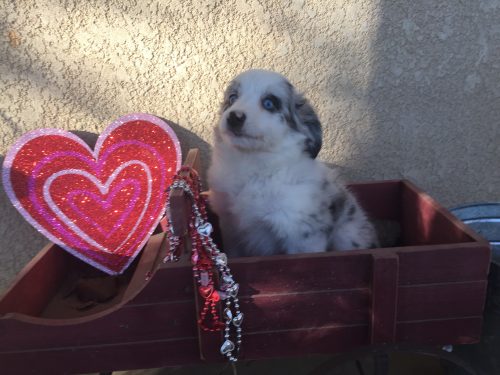 01.27.19
---
---
Clint- Black Tri Boy
Clint is a total SWEETHEART!   This boy will quickly win you over! He is a playful guy, but is VERY loving and he LOVES to cuddle! He will make you that PERFECT VALENTINES GIFT!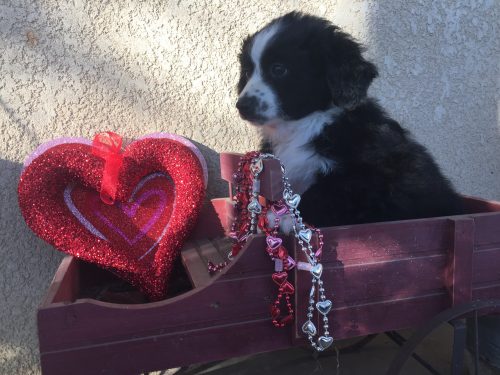 01.27.19
---
4th Litter
Mr. Gibbs x Kara
DOB 12.05.18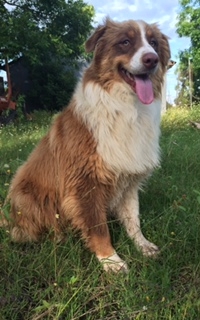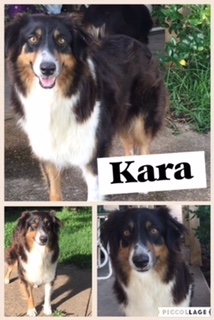 ---
Karen- Red Tri Girl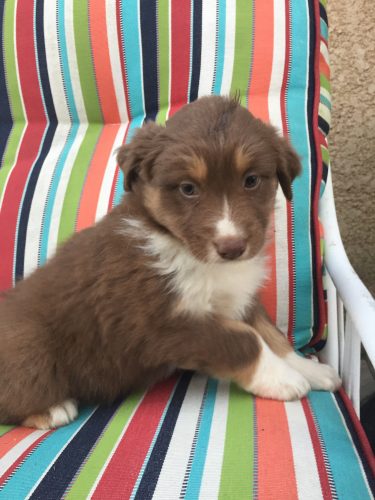 ---
Kim- Red Tri Girl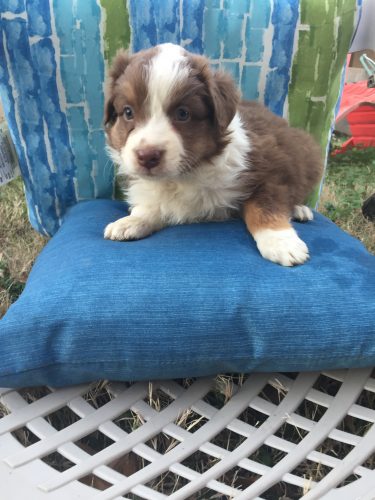 ---
---
---
Kendra- Red Tri Girl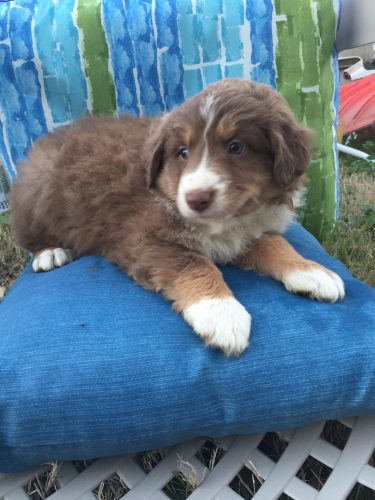 ---
5th Litter
Cash x Maude
Born 12.16.18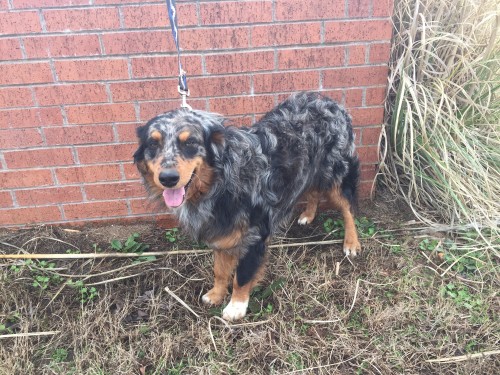 "CASH"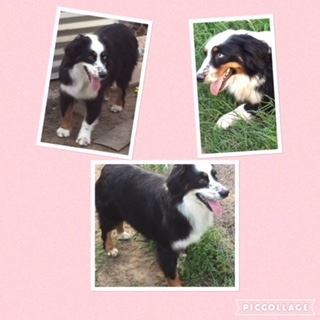 "MAUDE"
---
---
Marilyn- blue merle girl
---
Missy-red tri girl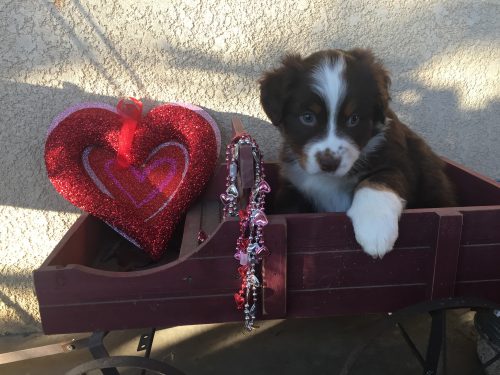 01.27.19
---
---
---